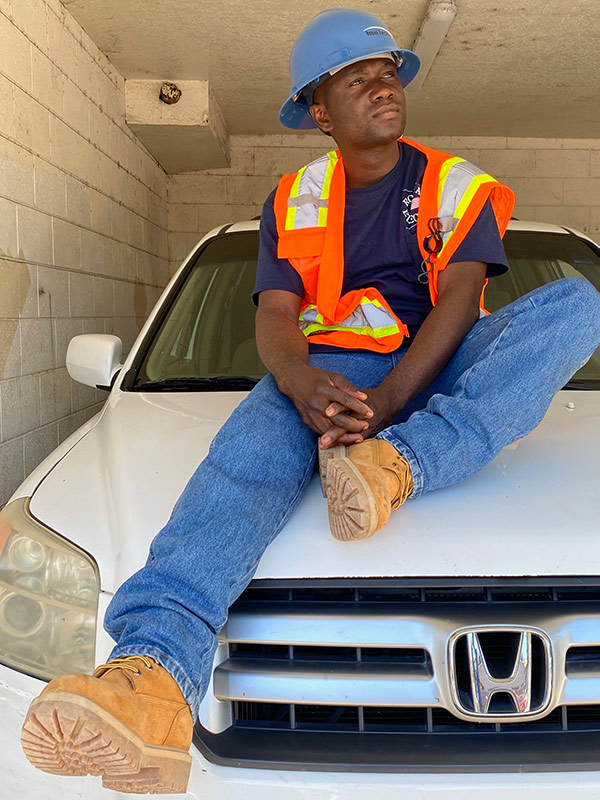 A few months ago, we met a dad of one of the boys we volunteer with. He is a legal refugee from Congo, and has been here almost 4 years. We talked to him about him coming to America. He said he is working 2 jobs, working over 80 hours a week and just surviving. We asked him why he came and what was his goal when he came here. He came for a better life, for him and his family and he was hoping to become an electrician.
Over the years, he has been busy surviving and trying to meet the demands of providing for his family. He had started to lose hope, forget his dreams and goals and questioned many times if this is all America had to offer.
I started to look into how to help this man achieve his goals and make a difference and financially be able to provide for his family long term. I contacted a friend who is an electrician and has an electrical business. He suggested I contact an apprenticeship program. We realized that he would not pass his math and english proficiency test, but he would be willing to be tutored in the few hours he had to spare.
A month later we again contacted the school, filled out the application and then contacted my friend, the electrician. He put me in contact with his hiring foreman. They decided they would interview him as I told him he was a hard worker and was motivated for his future.
He attended the interview and immediately texted me "Thanks so much, I don't know how to explain it, I think the interview was done by you before I came here. I really appreciate it. He said that I was a good guy and my English is good and he said he's going to offer me a job. And I will be starting the school portion in January."
We are so excited for this man and this opportunity to change the trajectory of his future. In a couple years, he will be able to work only one job and make enough money to provide for his family. We also came alongside him and purchased all the tools he was required to have for his new job, as well as the proper boots for safety. This man would not have had the resources to do this and have a fresh start for his future. We are so excited and proud of him for stepping out, and working hard. He is learning so much and has been in new environments to expose him to other opportunities, experiences and goals. He now realizes he now has opportunity in America. He just needed a hand up and a fishing pole.
Seeds of Hope wants to find more families like this, to love, serve and support. To help them with their goals and dreams for their future and their children's future. May the cycle of poverty start to diminish with this wonderful man and his family.